Have You Heard About Fingerstyle Monthly?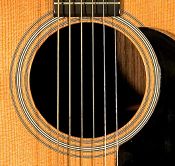 Fingerstyle Monthly is the e-zine (newsletter) from learn-fingerstyle-guitar.com. In each issue you'll find items of interest for this style of playing that we love.
The guitar is used in all types of music. It's popularity has spread around the world. Fingerstyle guitar is a big part of that popularity. It's a common language for all of us who play in that style.
This e-zine will look at the big world of fingerstyle guitar.
You can sign up for Fingerstyle Monthly below. I hope that you enjoy it and find it helpful.