Do You Love The Sound Of Fingerstyle Guitar?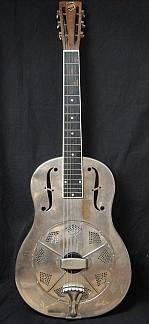 Welcome to learn-fingerstyle-guitar.com!
Have you ever been intrigued by the sound of someone playing fingerstyle guitar? Have you wondered how to go about learning to play in this dynamic, expressive style? Well I can certainly understand that because I've felt exactly the same way.
On this website we'll be looking at how to go about learning to play fingerstyle guitar. Some of the lessons reflect my approach to learning the guitar. But I know that we're all different.
The same approach to learning doesn't work for everyone. That's why there are also reviews of instuctional DVD's, books and online instruction. You'll only find reviews of methods that I've tried and that I think are a good, knowledgeable approach.
I hope that you'll enjoy reading the information on these pages as much as I've enjoyed writing it. I'm always glad to answer any questions that you might have so don't hesitate to contact me.
Let's start picking!